More than 60 top designers and fashion houses gathered in New York recently to showcase the latest trends though to early 2016. This might not seem terribly noteworthy. But the fact that it was the first specifically for men, was.
As well as some head-turning collections and impressive male pouting, some key themes emerged. We've picked out five that you can easily follow with sacrificing your bank balance or your dignity. Once you've decided on the style line for you, head to an online retailer such as Dobell and start piecing together your new look.
1 Understand your body shape
This might seem like a no-brainer, but the difference your normal clothes, fitted to your proportions, makes is often startling. People will think you have a whole new wardrobe – or even better, that you're in better shape. Understanding that you can buy the next size up in autumn or winter jackets will mean you can wear plenty of layers underneath without looking like a walking laundry basket. Cycling jackets and polo shirts, meanwhile, always look better fitted slim.
2 Wear a T-shirt under a suit jacket
Might sound a bit 1980s' Phil Collins, but dressing down a good suit with a bold T-shirt is most definitely back. The John Varvatos show proved this to great effect – a flash of pattern or colour beneath a tailored suit is just the right amount of understated sharpness. A classy pair of sunglasses only completes the effect. Just steer clear of shoulder pads.
3 Black is the new black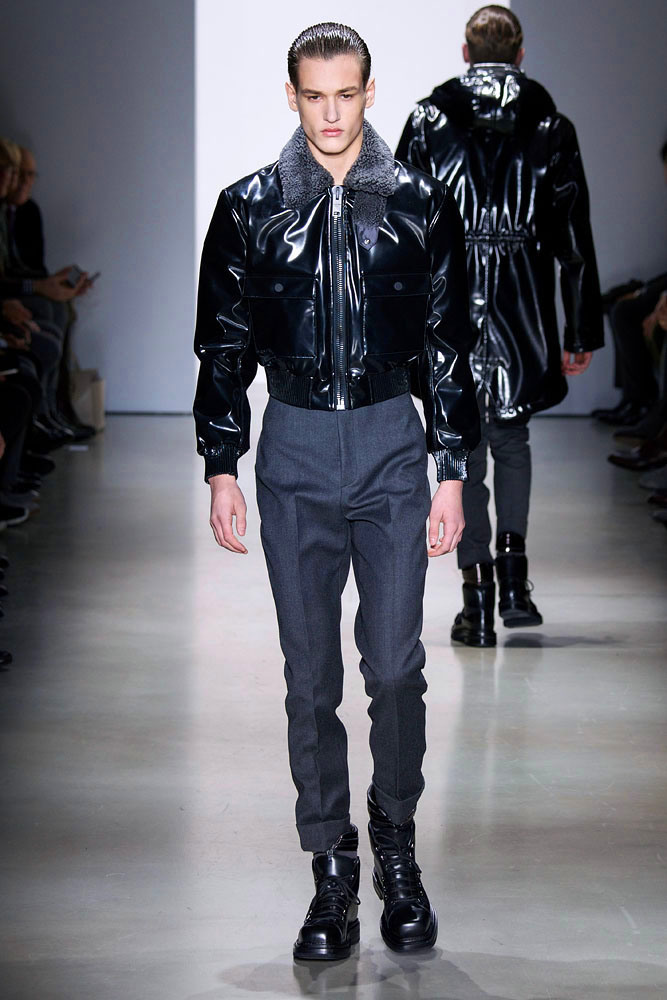 Being bedecked in one colour from top to bottom means simple, elegant silhouettes and effortless-looking style. In the warmer months, feel free to show off some ankle or forearm. Linen trousers and a simple T-shirt in dark colours will do the trick nicely. Experiment with different materials and fits, as MensHealth.com suggests.
4 White is something to embrace
At least, a crisp white jacket is, according to Vogue.com. Again, many guys would have a suspicion that white is a no-no. Too showy, perhaps. But a simple cotton motorcycle jacket in white, free of cluttering details and teamed with darker colours, will bring out the contrast to refined effect. Alternatively, a double-breasted effort with a striped T-shirt beneath is a great way to bring a summery look to your day.
5 Mismatched but muted colours can work
Obviously this is a look to try when it gets cooler outside, as it loses its impact when the person wearing it is red and sweaty in the face. Choose extra layers to keep you warm that are subtly different shades of the same colour. You can introduce different patterns and textures while sticking to the same broad hue. The effect is one of timelessness – but try to bear in mind your own skin tone. Too similar and you'll end up looking naked; too vibrant and there's a risk you might look washed out. Experiment until you find the right combination.
(img src = http://www.whatweadore.com/the-secret-about-the-mens-fashion-week-in-new-york-2015/)